By: Hal Schuler and Clement Shimizu
These animations are a result of a collaboration between Hal Schuler (Timesquid at the Time, but now known as Hal Lovemelt of Playatta) and Clement Shimizu for a Valentine's day party hosted by DJ Real Talk Radio. They created a photo booth that superimposes party attendants into looping animations. Participants enjoyed the animations at the party and had the option to download the results afterwards.
Each image links to the animated GIF with background music on *YTMND: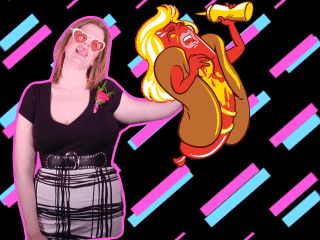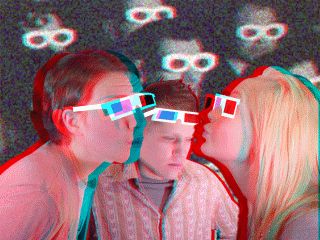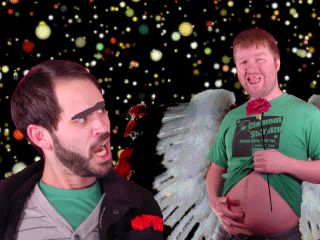 *Background Info: YTMND is a social website where users create and comment on looping animations juxtaposed with looping sounds, often both out of context. Many seeds of online culture have percolated through YTMND as fads becoming fully developed self replicating internet memes in the process. The letters YTMND is an acronym for "You're the Man Now, Dog", a quote from Sean Connery in the movie Finding Forester that is bizarrely taken out of context as title of the website.