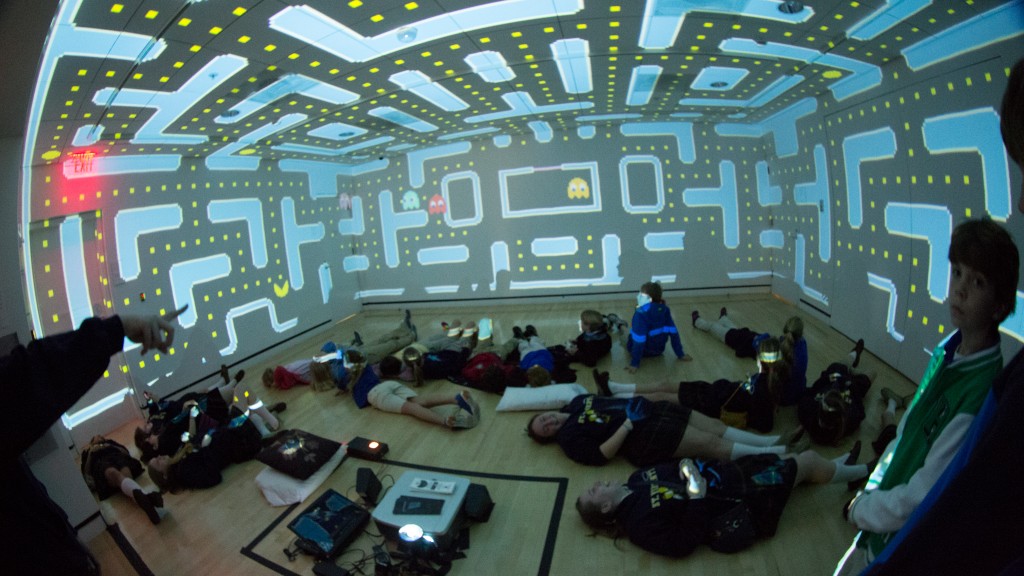 Clement Shimizu through Elumenati
Concept by Keita Takahashi
Curated by Babycastles
Omnifocus Projection system by The Elumenati
Pacman is property of Namco
Background:
Keita Takahashi (The creator of Katamari Damacy) had a dream about classic video games being played in unusual ways. One of his ideas was playing Pac-man across the walls and ceiling of a room. I volunteered to realize that dream for him! It involved re-writing pac-man from scratch to run in 3D across maze that follows the shape of the room. I adapted the graphics and gameplay for the museum using an Elumenati Omnifocus projector.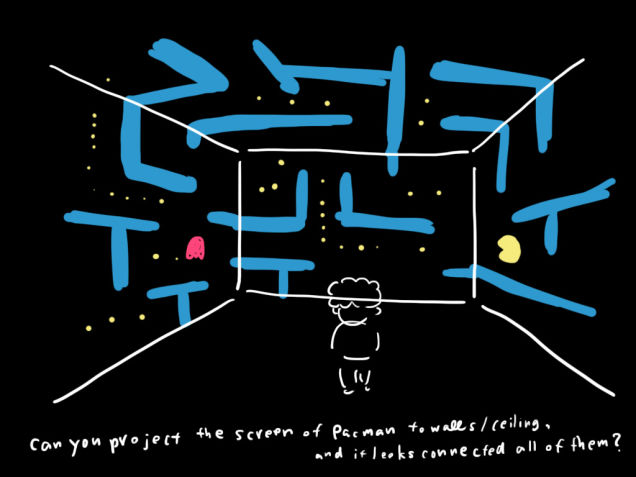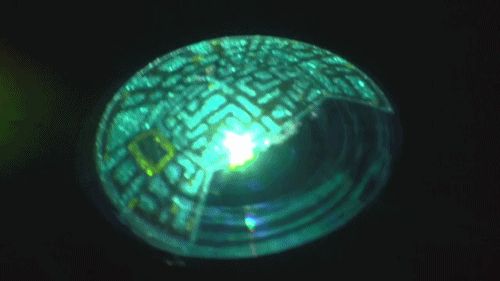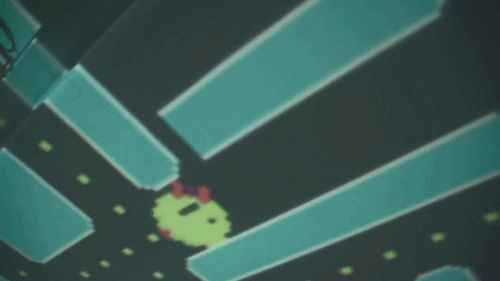 News:
http://kotaku.com/5938909/ms-pac-man-gets-even-more-difficult-and-amazing-when-it-takes-over-an-entire-room (Kotaku story with video)
http://babycastles.com/website/babycastles-summit-with-keita-takahashi/
http://kotaku.com/5930196/some-of-keita-takhashis-video-game-dreams-will-come-true-this-summer-and-you-can-play-them
More photos from Clement's Facebook:
Museum of Arts and Design, New York, NY